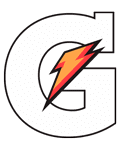 Supporters are not just casual fans! They are our club's most dedicated and enthusiastic members. Our Supporters chant, wave flags, beat drums, and create an atmosphere like no other.
Thinking about starting your own supporter group? Let's talk! Reach out to us at supporters@wavefc.com.
San Diego Sirens Supporters Group
Welcoming, enchanting and formidable – the sirens of mythology gave voice to the waves, embodying their relentless and inspiring nature. 
As an independent supporter group for San Diego Wave Fútbol Club, the Sirens will make the Wave heard by organizing together, showing up for our team, building and giving back to our community, and helping protect the safety and well-being of our players, team, and fans.
An inclusive group, we celebrate our diverse heritages, encompass all genders and sexual orientations, and embrace our varied journeys to San Diego while honoring our region's Indigenous roots. United together by our love of soccer and our city, the Sirens will champion the Wave to reveal the beautiful, powerful force that we are.
San Diego Wave Fútbol Club Supporters Code of Conduct
San Diego Wave FC continuously strives to contribute a high standard in guest experience within our league as well as the Sports and Entertainment Industry. San Diego Wave FC pledges to maintain a synergetic, safe, and inclusive community for all to enjoy the beautiful game and support women's soccer. The following Code of Conduct is presented to address conduct that is inconsistent with these goals and detracts from the community's experience. Any violations of this Code of Conduct may result in disciplinary actions for a group or individual.
Please note that this Code of Conduct applies equally to online interactions and in-person events.
The following conduct is prohibited in the Stadium and all parking lots, facilities and areas controlled by the Club.
All Supporters must always abide by all local and federal laws.
Discriminatory or hateful language, symbols, or gestures, including but not limited to racist, sexist, homophobic, xenophobic, transphobic, and religious intolerant remarks, and iconography.
Behavior that is illegal, disruptive, threatening, or violent in nature, including verbal, physical, or virtual harassment of match officials, players, staff, or other patrons.
Improper/Fraudulent resale of tickets
Possession of Prohibited Items*
Throwing items of any kind onto the field.
Entering or attempting to enter any location other than that permitted by your ticket or credential. (i.e.. Field, Player Tunnel, etc.)
Refusal to promptly return a ball that enters the stands.
Conduct which results in damage to the venue or other individual property.
Irresponsible consumption or use of alcohol or other substances.
Failing to follow venue rules or requests from staff regarding stadium operations, policies, and emergency response procedures.
Failure to abide by the San Diego Wave FC Code of Conduct may result in, but is not limited to the following:

Ejection without refund

Temporarily denied entry to future matches/events

Season ticket membership revoked
Permanently suspended from all San Diego Wave FC matches/events
*prohibited items will be set forth by Snapdragon Stadium