Frequently Asked Questions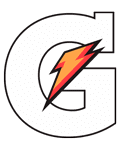 TICKETING AND SNAPDRAGON STADIUM FAQS
Where can I access tickets someone transferred to me?
developer
2022-09-08T14:05:32-07:00
If you received a transferred ticket from Account Manager, you'll access your tickets here: am.ticketmaster.com/sdwave/.
Using your smartphone, click on the "View Mobile Ticket" link in your confirmation email.
Create an account if you do not already have one, then log in to your San Diego Wave FC Account Manager account.
Click on the game you are attending under "My Events".
Click on your ticket to be scanned for entry, or click the checkbox on the ticket(s) you wish to transfer to other members of your party attending the game.
If you need additional assistance, please visit this page with more instructions.
If you received a transferred ticket from Ticketmaster, you'll access your tickets through Ticketmaster.
Using your smartphone, open the Ticketmaster App or visit Ticketmaster.com using your mobile internet browser.
Sign in to your Ticketmaster account, then tap on My Events to locate your order.
Tap your order to view your tickets. At entry, show your phone to get scanned, and you're in!
If you wish to transfer a ticket, you can do so here as well by tapping transfer.
If you would like to use Snapdragon Stadium's mobile app to access your tickets, view their Mobile Ticketing Guide page for more information.
For both methods, we encourage you to tap on "Save to Phone", "Add to Apple Wallet", "Save to Google Pay", "Save to Passbook", whatever language your device uses, to save the ticket in your smartphone's wallet for later use and easy access when you arrive at the stadium. Screenshots of your barcode will NOT get you in. TicketMaster's SafeTix™ uses an encrypted barcode that automatically refreshes every few seconds.
See What Others Are Saying
Real reviews. Real fans. Find more San Diego Wave Reviews on Google!
I just want to thank you again for such an easy group experience at the game yesterday and during the whole ticket process. You guys have really worked out a lot of kinks and made it so easy for a group leader. I really appreciate the time and effort the Wave staff has obviously put into this group program. The girls were so excited to see their name on the board during half time, and really enjoyed getting their photo taken on the field. I've been a team manager for 5 teams over the last 13 years (23 seasons if taken team by team), and this is the easiest even I've ever coordinated. You guys made me look really good to the team, and I scored big points with my tween daughter! Thank you!

Kelly
You made it happen! Thank you so much. It meant a lot to my dad and we had a wonderful time!
Julia
Thanks again for today! Our team had a great time and you made our experience smooth and memorable. Thanks for your accessibility and prompt responses to the questions we had. Really appreciated working with you 😊
Ruth
Louis- you did it! A sell out and you helped our group have an amazing experience! Thank you for all that you did, and we can't wait to work with you again! Go WAVE!!!
Scott
I'm all for supporting the team (and women's pro sports!) in any way. Growing up playing soccer, I never ever thought there would even be a professional women's soccer league. Thanks for the info and taking care of our group!
Emily