In-Kind Donation Requests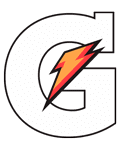 The Wave takes pride in helping non-profits and community organizations with fundraising assistance in the form of in-kind donations. Due to the high volume of requests received, the Wave is unable to fulfill them all.
Please see the submission criteria below before submitting a request.
Submitting A Request
For your request to be taken into consideration, the following should be adhered to:
Submit a request at least (4) weeks prior to the date of the event.
Submit the online request form. Requests made via email, mail, or phone will NOT be considered.
Wave FC will only donate directly to organizations with 501 (c)(3) status, third party requests will not be considered.
Important Notes
Requests are limited to one donation per calendar year to try an accommodate as many organizations as possible.
Requests are limited to San Diego County and surrounding areas; donations are NOT mailed.
Tickets are NOT donated for in-kind donations requests.
Availability
Please keep in mind that requests are subject to availability.
Requests made for specific items will not be guaranteed.
Wave FC does not accept fan merchandise for the purpose of autographing. Wave FC is not liable for items sent to our offices, training facility, or Snapdragon Stadium.
Donation Guidelines
Due to the large number of requests received, the following guidelines have been put in place and San Diego Wave FC will:
Not make donations to private schools, parent/teacher associations, or school boosters due to the large number of schools in the area.
Not make donations to religious or political organizations.
Not provide donations to benefit individual, team or club fundraisers.
Not provide donations to benefit an organization's general operating expenses.
Not provide donations for use as door prizes, giveaways, or volunteer recognition gifts.
Not provide grant or scholarship donations through the in-kind request form. For grants or scholarships please see the Impact Fund.
Our policies allow us to try and accommodate as many organizations and events as possible. Submitting a request does not guarantee your organization will receive an in-kind donation. Please allow for a minimum of two weeks for processing.
Final decisions for items donated are made at the discretion of San Diego Wave FC