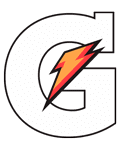 FILL OUT THE FORM BELOW AND A TICKET REPRESENTATIVE WILL CONTACT YOU DIRECTLY.
Where can I access tickets someone transferred to me?
San Diego Wave
2022-09-08T14:05:32-07:00
If you received a transferred ticket from Account Manager, you'll access your tickets here: am.ticketmaster.com/sdwave/.
Using your smartphone, click on the "View Mobile Ticket" link in your confirmation email.
Create an account if you do not already have one, then log in to your San Diego Wave FC Account Manager account.
Click on the game you are attending under "My Events".
Click on your ticket to be scanned for entry, or click the checkbox on the ticket(s) you wish to transfer to other members of your party attending the game.
If you need additional assistance, please visit this page with more instructions.
If you received a transferred ticket from Ticketmaster, you'll access your tickets through Ticketmaster.
Using your smartphone, open the Ticketmaster App or visit Ticketmaster.com using your mobile internet browser.
Sign in to your Ticketmaster account, then tap on My Events to locate your order.
Tap your order to view your tickets. At entry, show your phone to get scanned, and you're in!
If you wish to transfer a ticket, you can do so here as well by tapping transfer.
If you would like to use Snapdragon Stadium's mobile app to access your tickets, view their Mobile Ticketing Guide page for more information.
For both methods, we encourage you to tap on "Save to Phone", "Add to Apple Wallet", "Save to Google Pay", "Save to Passbook", whatever language your device uses, to save the ticket in your smartphone's wallet for later use and easy access when you arrive at the stadium. Screenshots of your barcode will NOT get you in. TicketMaster's SafeTix™ uses an encrypted barcode that automatically refreshes every few seconds.