Impact
Learn more about our community partners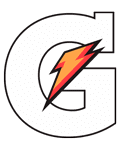 Common Goal: Play Proud Initiative
In 2022, we are partnering with Common Goal and Play Proud to make our communities and stadiums safer for the LGBTQ+ community.
The Common Goal movement is a unique team in soccer that maximizes the game's contribution to people and planet. Our very own head coach, Casey Stoney is a part of the Common Goal movement, pledging 1% of her salary towards soccer for good. We have joined forces with Common Goal's Play Proud Initiative for Pride month, teaming up with 8 other professional soccer clubs, across five leagues in Mexico, Canada and the United States. We are committed to making sure all our players, coaches, staff, fans, and young people in San Diego feel safe to be themselves.
Check out CommonGoal.org to learn more about our work with Play Proud!
Chicano Federation
The Chicano Federation has brought youth development to nearly 1,200 San Diego Unified students through their afterschool and Summer Soccer Academy. In partnership with San Diego Wave FC, they offer leadership development in teamwork, sportsmanship, problem-solving, and much more, centered around the beautiful game of soccer. The program includes transportation, snacks, and lunch at no cost. Each camper also receives a soccer ball, camp t-shirt and tickets to a San Diego Wave FC match.
The Sports Bra Project
San Diego Wave FC has partnered with The Sports Bra Project in our 2022 season to support their mission to increase access to sports for women and girls by removing barriers to participation. The Sports Bra Project provides sports bras to athletes who don't have access to basic pieces of equipment through donations and drives.
Challenged Athletes Foundation- Operation Rebound
San Diego Wave FC is a proud partner of CAF's Operation Rebound® program.
CAF's Operation Rebound® program strengthens the mental and physical well-being of veterans, military personnel and first responders with permanent physical injuries by providing them opportunities to use sports and fitness to re-integrate into our communities and by empowering them through sports.
At our June 8th Pride Match, $1 from every ticket sold benefitted SD Pride and the work they do in our community. Wave FC participated in our first ever SD Pride parade to show our support for the LGBTQ+ community and commitment to equality.